The German edition of Sleazy Stories with the title "Schmierige Geschichten" will be released very soon. If everything goes according to plan, which it so far does, you'll be able to order it next week already. I will release a sample PDF file as well. A
dedicated page on my official website
is already up and will be updated in due time.
To wet your appetite, here is the modified cover image: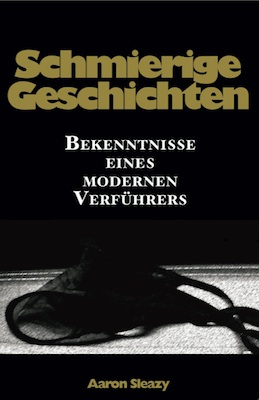 The tone is a bit darker compared to the English edition, but the reason is simple: When I was going through the text again, it struck me that the cover should match the nature of my thoughts a bit more closely. As an additional bonus for art historians, there is some hidden symbolism in the cover design as well. No, I am not kidding.
(EDIT: With a bit of weed, one could probably even identify a third allusion.)